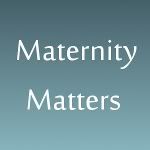 Maternity Matters is always looking for new contributors, or new articles from old contributors. If you would like to write for us, please get in touch!
Please email susanne@maternitymatters.net with your article outline and any other informtion you think would be useful. Please also take a look at our terms and conditions, stated below.
If we like your idea, we will ask you to write 800 words max, following the Maternity Matters guidelines, which we will send to you. Currently, we are open to submissions covering the following topics:
pregnancy
pregnancy related conditions
chidbirth
birth trauma
PND/ PTSD
parenting issues related to birth
but we will of course consider any other topic which you feel is appropriate to Maternity Matters. Send us your pitch- we'd love to hear from you! And don't forget- when you send your submission, include a short bio with links to your own blog/ business so that our readers know where to find you!
Maternity Matters will only work if we all pitch in together to make our voice stronger. That's why your submissions are so important to us!
Terms and Conditions
The contents of Maternity Matters is protected and so the following should be adhered to at all times:
Materials on this site may be retrieved or downloaded onto your own site for your own personal use but you may not remove or change any trademark or copyright notices.
You may not reproduce any material or theme for your own site without express written agreement and any such material must be credited to Maternity Matters and linked to this site.
You may not post offensive or abusive comments on this site.
You must agree to submission terms and conditions when you submit an article for publication
For further information please contact admin on maternitymatters2011@gmail.com